Neuropsychology (jointly with York University) (in English)
Short presentation of the programme:
The programme was designed jointly by the Department of Cognitive Science and Psychology at NBU and City College, the European representative of York University. It offers specialised and extensive training in the field of neuropsychology, as well as basic knowledge of methodology and critical thinking. The programme focuses on the study of behavioural neurobiology with a focus on clinical practice on the one hand, and on in-depth research skills on the other. The training addresses cognitive deficits as a result of brain damage in clinical populations, such as patients with stroke, epilepsy, neurodegenerative diseases, as well as children with neurological developmental deficits. There are two specialisations, applied clinical neuropsychology and basic research cognitive neuropsychology, which follow the same course of study but differ in their practical part. The specialisation in clinical Neuropsychology involves an intensive clinical practicum, while the one in cognitive neuropsychology requires conducting empirical research and a master's degree dissertation defence. The graduates have diverse possibilities of pursuing a career depending on the specialisation chosen, either in clinical practice (e.g. as assistant psychologists) or continuing their studies in a doctoral programme (e.g. DPsych or PhD).
прочети още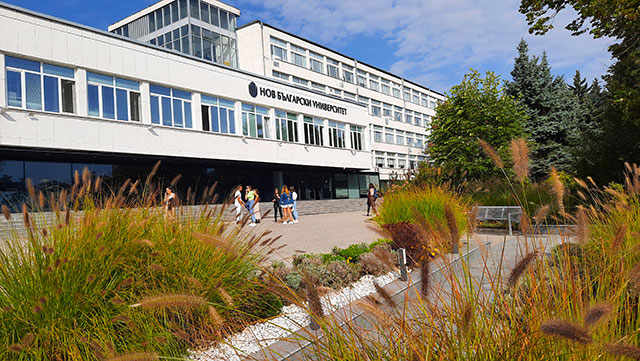 Major and professional qualification:

Specialisation: Clinical neuropsychology
Major: Neuropsychology
Qualification: MA in Clinical neuropsychology

Specialisation: Cognitive neuropsychology
Major: Neuropsychology
Qualification: MSc in Cognitive neuropsychology

Practical training courses:
The programme offers training and internships in neurology clinics and rehabilitation centres (for Clinical Neuropsychology specialisation). Additionally, trainings in research laboratories are also provided:
- Experimental Psychology Lab equipped with experiment generator software
- Neuroscience Lab equipped with an EEG system
- Decision and Behavior Lab equipped with an eye-tracking system
- Child Development Lab equipped with technology for observation and analysis of video protocols
- Artificial Cognitive Systems Lab equipped with robots and workstations
- Neuroscience labs of the Bulgarian Academy of Science
International mobility:
The program offers grants within the current framework of European programs for student mobility, such as 'Lifelong Learning, 'Erasmus' and CEEPUS in partnership with universities in Italy, Germany, Holland, Greece, Poland, Hungary, and Austria.
Graduate Student Competencies:
Graduates will:
- receive practical training on Neuropsychological Assessment. Also, the students will be trained to develop personalised intervention programmes for patients with brain injury;
- receive research methodology training, experience and skills for independent experimental research in the field of Neuropsychology as well as experimental report writing
Graduation:
The completion of the Master's programme requires different paths for the two specialisations:
MA in Clinical Neuropsychology: a defense of the Clinical Practicum of the student;
MSc in Cognitive Neuropsychology: defense of a Master's thesis dissertation.
The terms and conditions of graduation are in accordance with NBU's 'Standard of completion for the degree of Bachelor or Master".
Occupation and possible positions:
Graduates may choose to pursue careers in various clinical settings and rehabilitation centres (especially for the ones with specialisation in Clinical Neuropsychology) or proceed to PhD studies in a variety of areas (e.g. PhD in Clinical Psychology or DPsych). Additionally, the graduate degree in Neuropsychology provides the opportunity to work in multidisciplinary environments, either research-oriented, or industry-oriented, such as Neuromarketing applications.
Department :
Cognitive science and Psychology