Банково дело и финанси (на английски език, съвместна програма с университета в Йорк)
Кратко представяне на програмата:
The programme is designed for students who intend to pursue a career in the financial services sector. In recent years, the financial services industry has seen rapid worldwide development and change. Within this environment, there is an increasing demand for financial specialists capable of understanding the rules and complexities of the modern financial system. The MSc in Finance & Banking enables students to develop both theoretical and applied perspectives as well as a range of specialist skills. It will develop practical skills in banking and finance as well as analytical skills in relation to financial institutions and markets, portfolio management, instruments, and other critical areas
прочети още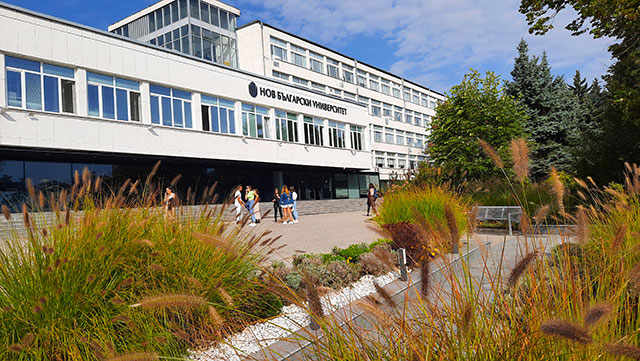 Практики:
The practical training includes various activities at the university, as well as internships in economic and financial institutions.
Компетенции на завършилите програмата:
Graduates will have in-depth knowledge and understanding of the above areas and will be able to apply these skills in practice.
The program offers the following advantages:
• Double degree: Master's degree from New Bulgarian University and a degree from the University of York, through City College, University of York Europe Campus.
• Internship opportunities in companies and organizations in the banking and finance sector, helping students start their careers during their studies.
• Use of online trading simulators to help students put theory into practice.
• Students study and analyze different types of financial assets, markets and institutions.
• Expert-teaching team composed of experienced scientists and business experts with experience in banking and finance.
• Graduates can pursue careers in corporate finance, financial planning, investment banking, investment consulting, private banking and more.
• Specialized training program aimed at the latest theories and practical applications of the financial industry.
• A path to a successful career in Europe and abroad
Дипломиране:
The educational graduate degree is completed with a master's thesis or state examination upon obtaining the necessary number of credits. The conditions for graduation are set out in the "Standards for completion of educational and qualification degree."
Професия и възможни заемани длъжности:
Graduates of the master's program in banking and finance can pursue careers in corporate finance, financial planning, investment banking, money management, private banking, business consulting, investment consulting and more.
Департамент, предложил програмата:
Икономика