Digital Marketing and Social Media (Joint programme with The University of York)
Short presentation of the programme:
Digital marketing channels have moved to the forefront of global marketing communications, creating a high industry demand for professionals with specialised skills. The MA in Digital Marketing and Social Media focuses on digital marketing and social media communications channels within a strategic marketing context. Apart from providing core knowledge in strategic marketing, advertising and sales and on-line consumer behaviour, the students will acquire specialist knowledge and skills.
The programme is aimed primarily at young graduates with or without a related degree and at young marketing professionals wishing to improve their skills and professional qualifications in digital and social media.
• Degree from one of the world's top 100 universities, the University of York.
• Opportunities for placements and internships, in companies and organizations within the sector of banking and finance, assisting students to embark their career while studying.
• Use of on-line trading simulators helping students to put theory into practice.
• Students are exposed to different types of financial assets, markets and institutions and appreciate various schools of analysis.
• Expert teaching team, comprised of seasoned academics and industry experts with experience in banking and finance.
• Graduates may pursue careers in corporate finance, financial planning, investment banking, investment consulting, private banking and many more.
• Specialised programme of studies focusing on latest theory and practical applications of the finance industry.
• A pathway to a successful career in Europe and abroad.
прочети още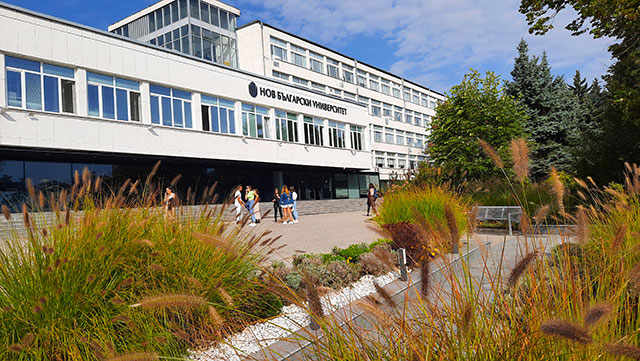 Practical training courses:
Opportunities for positions and internships in marketing agencies and / or internal marketing departments. Helping students start their careers during their studies.
Graduate Student Competencies:
The program builds on existing marketing practices by integrating digital tools and social media applications so that graduates can do well in the thriving digital age. Graduates with a master's degree in digital marketing and social media will be able to meet the requirements for any conventional marketing position and use their state-of-the-art digital knowledge, both for their company and as a personal advantage. They will be able to use various electronic media to design innovative marketing practices and implement competitive projects. They will establish themselves as innovators, thus improving their career prospects.
Graduation:
The educational graduate degree is completed with a master's thesis or state examination upon obtaining the necessary number of credits. The conditions for graduation are set out in the "Standards for completion of educational and qualification degree."
Occupation and possible positions:
Graduates can continue their careers as digital marketing managers, social media professionals, brand managers, marketing managers, e-commerce managers and many more.
Department :
Economics