Езикова и речева патология (на английски език)
Кратко представяне на програмата:
Brief presentation of the program:
The program is aimed at training specialists in treatment of children, adolescents and adults with communication disorders in developmental and acquired language, speech problems, pervasive developmental disorders, rehabilitation of cognitive disorders and neurodegenerative diseases. The training program is oriented to specific therapeutic interventions, programs, basic and alternative methods of therapy and use of assistive technologies in the diagnosis and treatment of the developmental and acquired cognitive disorders.
The taught and presented therapeutic approaches are based on evidence-based practices.
Extracurricular classes include projects, practical and scientific seminars, internships.
The program offers preparatory module for candidates from other educational areas with a bachelor degree other than Language and Speech Pathology.
прочети още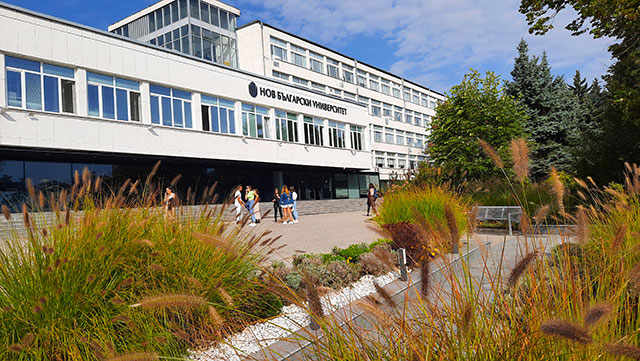 Компетенции на завършилите програмата:
Career:
Graduates can work as speech and language therapists in laboratories, school speech
therapy offices, daycare centers, clinics, social services, and can perform scientific research.
Професия и възможни заемани длъжности:
Competencies of Graduates:
Graduates will:
- Know etiologic mechanisms and clinical manifestations of developmental and acquired communication disorders;
- Have knowledge of diagnostic methods and differential diagnosis of communication disorders in children and adults participation;
- Know the emotional and behavioral characteristics associated with communication disorders in children and adults;
- Have therapeutic and communication skills;
- Be able to apply prevention;
- Be apply methods of therapy / rehabilitation of developmental and acquired disorders in children, adolescents and adults;
- Be apply methods of parent's counseling.
Департамент, предложил програмата:
Здравеопазване и социална работа