Southeast European Studies (in English)
Short presentation of the programme:
The programme is in the field of humanities with an emphasis on the history of Southeast Europe. The instruction in the field of humanitarian studies is one of the oldest and most basic academic educations in the whole world; politics, economics, religion, historical demography and culture of this key region are some of the most relevant and discussed topics in the modern world. The interdisciplinary and comparative nature of the programme allows students to acquire knowledge and skills to analyse key problems, such as multi-national and multi-religious coexistence, ethnic tolerance/intolerance, geopolitics, power-society interaction models, democratic and dictatorial regimes, society and war, traditions and modernisation, etc. on macro level and in their concrete and specific regional dimensions.
Thus, the programme provides the opportunity to obtain in-depth theoretical knowledge with broad practical applicability on key and debatable issues of the historical development of Southeast Europe and pragmatic, professionally-oriented training, which makes its graduates competitive on the labour market in Bulgaria and abroad. The courses are taught in English. The content and structure of the programme are in accordance with the NBU philosophy and the established international educational standards.
прочети още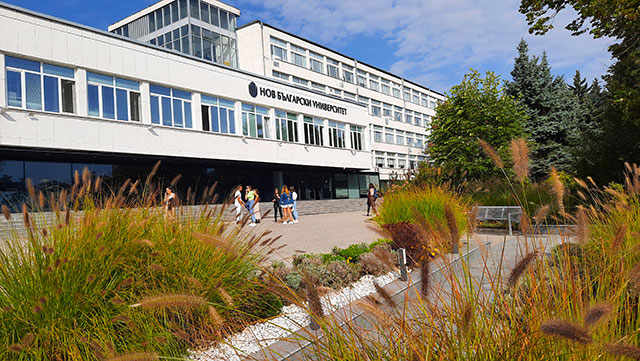 Major and professional qualification:
Major: Hisotry
Qualification: MA in History

Practical training courses:
The program offers internships and training courses in libraries and archives of the New Bulgarian University, the National Library Sts. Cyril and Methodius and the State Agency of Archives, as well as field studies and practical training in situ with the cultural and historical heritage of the region.
Graduate Student Competencies:
-Theoretical historical knowledge in depth of the political, cultural, economic, religious, demographic and social developments in South-East Europe;
- Knowledge of the most significant contemporary authors and schools dealing with key issues in South-East Europe in the past and present;
- Knowledge of the historical development, the role and the current state of the religions, and of the religious, ethnic and national communities in South-East Europe;
- Skills in team work and conducting of scientific discussion;
- Skills in preparing of independent scientific and expert work and their presentation;
- The graduates of the master program can apply to doctoral programs in English without having to certify further their knowledge of English;
- Graduates of the program have the opportunity to acquire basic knowledge in their chosen Balkan language and to receive a certificate for its mastery.
Graduation:
The completion of the Master program is by a Master's thesis defence upon obtaining the required number of credits.
The method and conditions of completion are in accordance with the Standards for completion of Master Degree at the NBU.
Department :
History