Human Resource Management and Development
Short presentation of the programme: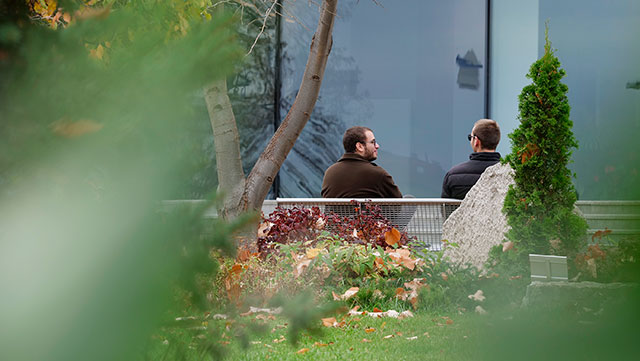 International mobility:
The program provides an opportunity for international student mobility European program "Lifelong Learning" sectoral "Erasmus" with universities in Italy, Germany, Finland, Portugal, Turkey and other European Universities.
Graduate Student Competencies:
Upon completion of their education, the graduate students in HRMD acquire and demonstrate competence in the following areas and activities:
" strategic planning of HRM; personnel development and securing resources; establishing and improving labor relations and employee relations; HR compensation and administration;
" integration of HRM with organizational business strategies and practices;
" designing, implementing and evaluating research studies in each of the five areas, related to HR management and practices;
" facilitation and implementation of monitoring practices regarding the application of law regulations in the field of HRM;
" coordination and management of basic processes in HRM on operational level in accordance with best practices, related to securing, analyzing and interpreting information about the development of HRM policies;
" developing procedures and practices regarding processes in HRM in compliance with the legal requirements;
" recruitment, selection, development and effective utilization of the staff potential in the organization; establishing and improving labor relations and employee interrelations; creation, maintenance and utilization of information systems, related to HRM;
" quality assurance and improvement of the quality of HRM activities, including risk management.
Graduation:
Completion of the Master program became a Master's thesis defense or the Exam after covering the required number of credits. Manner and conditions of completion are according to Standard for the completion of master degree at NBU.
Occupation and possible positions:
The process of education is orientated towards the real problems and needs of the Human Resource Management and therefore is a point of interest also for the employers. The acquired knowledge, skills and competencies will enable students to work as specialist, consultants, trainers and HR managers (companies and entrepreneurships, commodity and services production, public administration and organizations, i.e.
Department :
Администрация и управление