MSME013 Mission, Values and Ethics in the Organization
Анотация:
The course has duration of 30 academic hours and encompasses different forms of study:
І. Individual work with training materials
• Working with a reader – reading, experience-based reflection, setting a concept, applying in-bedded assignments, analysis assignments, study of work environments and practices
• Work with science publications and printed sources
• Work with electronic resources
• Development of tutor-marked and assessed written assignment, by any student
• Development of group projects.
ІІ. Interactive group-works and workshops, discussions, class assignments for understanding and skills development/ improvement
• Problem-solving workshops for forming/ development of personal characteristics
• Self-development and virtual discussion and problem-solving groups
• Tutor facilitated on-line and off-line discussions
• Video conference workshops.
The course aims at:
• To explain the role and nature of organizations;
• To help you understand the specificities of the different types of organizations;
• To analyze how organizational and management structures determine how to organize and coordinate the work;
• To determine the importance of shared values for each organization;
• To reveal the relationship between the values of the organization, the individual and society
• Demonstrate how to manage ethical issues.
прочети още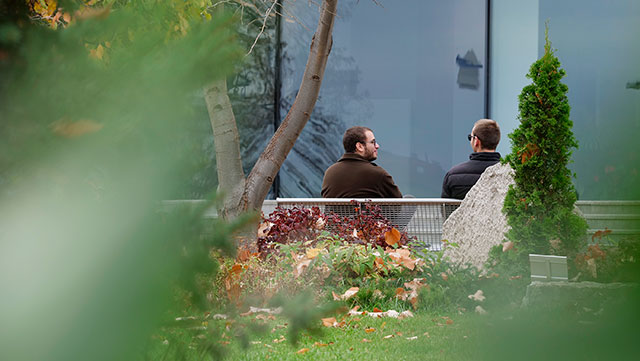 Преподавател(и):
доц. Мария Иванова д-р

Описание на курса:
Компетенции:

Successful students will:
1) know:
• the nature, scope of action and goals of the organization;
• how values influence the work of managers.
2) be able to:
• concepts and types of organizational structure;
• to analyze the reasons for the similarities and differences between organizations;
• understand and describe the ongoing processes in organizations;
develop their ability to deal with ethical issues in practice.

Предварителни изисквания:
Students should have knowledge and/ or skills in:
• English reading/ writing skills
• Computer skills (text-processing, worksheets, Internet and e-mail).


Форми на провеждане:
Редовен

Учебни форми:
Лекция

Език, на който се води курса:
Английски
Теми, които се разглеждат в курса:
Литература по темите:
Baddely, S. and James, K. (1990) "Political management", Journal of Management Development, Vol.9, No.3, pp. 42-59
Barret, J. (1999) "Understanding client cultures: hanged, drawn and quartered".
Burns, T. and Stalker, G.M. (1961) The Management of Innovation, London, Harper & Row.
Child, J. (1984) Organisation: A Guide to Problems and Practice, London, Harper & Row.
Clegg, R.S. (1990) Modern Organisations: Organisation Studies in the Postmodern World, London, Sage.
Daft, R.L. (1994) Management, 3rd edn., Fort Worth, Tex., Dryden Press.
Handy, C. (1988) Understanding Voluntary Organizations, Harmondsworth, Pelican.
Hatch, M.J. (1997) Organization Theory, Oxford, Oxford University Press.
European Management Journal, Vol. 12, No. 4, pp. 401-6.
Hudson, M. (1999) Managing Without Profit, Harmondsworth, Penguin.
International Federation of Red Cross and Red Crescent Societies (1996) "Fundamental principles".
http://www.ifrc.org/
Jarillo, J.-C. and Martinez, J.I. (1993) "Benetton SpA Harvard Business School case study No. 9-389-074" in Hendry, J. and Eccles, T. (eds)
European Cases in Strategic Management, London, Chapman & Hall.
Lawrence, P.R. and Lorsch, J.W. (1967) Organizations and Environment, Cambridge, Mass., Harvard University Press.
Lawton, A. (1998) Ethical Management for the Public Services, Buckingham, Open University Press.
Mazur, L. (1999) "Ethics shouldn't obscure central business truths", Marketing, 2 September, p. 16.
Microsoft (1999) "Corporate information".
http://www.microsoft.com/mscorp/
Miller, C. (1999) "Making an honest buck: how to develop an ethical team", Supervision, Vol. 60, No. 10, pp.5-6.
Milne, S. and Gow, D. (1999) "Ford President signs pact to end Dagenham racism", Guardian, 26 October, p. 3.
Mintzberg, H. and Van der Heyden, L. (1999) "Organigraphs: drawing how companies really work", Harvard Business Review, Sep. – Oct., pp. 87-94.
Morgan, G. (1989) Creative Organization Theory: A Resourcebook, Newbury Park, Calif.,, Sage.
Mullins, L.J. (1993) Management and Organizational Behaviour, London, Pitman.
Pugh, D.S. and Hickson, D.J. (1996) Writers on Organisations, Harmondsworth, Penguin.
Thomas, D.A. and Ely, R.J. (1996) "Making differences matter: a new paradigm for managing diversity", Harvard Business Review, Vol. 74, No. 5, pp. 79-90.
Weber, M. (1947) The Theory of Social and Economic Organization, New York, Oxford University Press.
Wilson, D.C. and Rosenfeld, R.H. (1990) Managing Organizations: Texts, Readings and Cases, New York, McGraw-Hill.
Средства за оценяване:
The final grade for the course is based on the results of continuous assessment and written examination with equal weight - 50:50.