MBRM517 Marketing in International Business
Annotation:
International marketing is an interdisciplinary scientific field that studies the theory and practice of marketing in terms of the specifics of the international business environment. The course covers the peculiarities, approaches and techniques of marketing planning in the international business environment, the methods of expanding on international markets, the specifics of marketing research, the organization and management of international marketing activities, the application of marketing tools to achieve the goals of the company in international business. The lectures are in line with the latest trends in the global economy and trade and their impact on the behavior of business agents.
The purpose of the training is:
- mastering the theoretical foundations of international marketing;
- practical application of internationally approved approaches and techniques for planning, organizing and managing international activities, exploring the international marketing environment, covering international markets, etc.
прочети още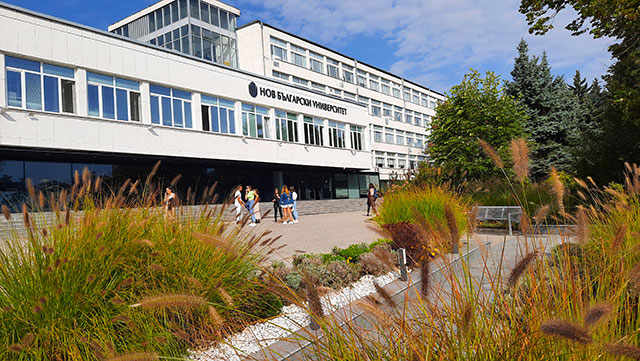 Lecturers:
Assist. prof. Eduard Marinov, PhD

Course Description:
Competencies:

Students who complete this course:
1) will know:
• the nature and specificity of marketing carried out in the international business environment;
• the essential characteristics of the international business environment, of international marketing strategies and instruments;
• the peculiarities of the marketing planning process of the business activity in the conditions of the international business environment;
• the main types of activities specific to the international marketing research process;
• the technological cycle of the process of segmentation in the international market and the main factors that determine the effectiveness of market division;
• the factors behind the choice and use of different approaches and methods to go abroad and create a market presence;
• the principles and methods for the establishment and operation of systems for the organization and management of international marketing activities;
2) will be able to:
• analyze and evaluate the degree of internationalization of the company;
• assess the impact of international business environment factors on international business agents;
• carry out international marketing research in business practice;
• analyze and respond to the need to segment the international market related to the competitiveness of the company;
• apply the techniques and methods of international marketing to the analysis and evaluation of alternative approaches and strategies for international business;
• make adequate management decisions for behavior at the international market.

Prerequisites:
Students are required to have the following knowledge and/or skills:
• Microeconomics
• International Economics
• Marketing


Types:
Full-time Programmes

Types of Courses:
Lecture

Language of teaching:
English
Topics:
Bibliography:
• Marinov, E. Lectures in international marketing, Moodle, NBU.
• Cateora, Ph.R., Gilly, M. C. and J. L. Graham. 2019. International marketing. 18th edition. US, McGraw-Hill.
• Doole, I., R. Lowe, A. Kenyon. 2019. International marketing strategy : Analysis, development and implementation. Hampshire: Cengage Learning
Assessment:
• Ongoing assessment - participation in classroom assignments (3x10%), development and presentation of an ongoing assessment assignment (70%)
• Final assessment - test (60%) and practical case (40%)