MHRE314 Управление на проекти
Анотация:
Practical and ready-to-be-applied course, with total duration of 30 class-hours, using appropriate training and learning forms:
І. Individual work with training materials
• Working with a reader – reading, experience-based reflection, setting a concept, applying in-bedded assignments, analysis assignments, study of work environments and practices
• Work with science publications and printed sources
• Work with electronic resources
• Development of tutor-marked and assessed written assignment, by any student
• Development of group projects.
ІІ. Interactive group-works and workshops, discussions, class assignments for understanding and skills development/ improvement
• Problem-solving workshops for forming/ development of personal characteristics
• Self-development and virtual discussion and problem-solving groups
• Tutor facilitated on-line and off-line discussions
• Video conference workshops.
As general aim of the course, the students are expected to acquire a set of concepts, models and applicable tools for project cycle management and planning with special focus on people, teams and processes.
The course provides for:
• A kernel (system) of knowledge – main concepts, models and approaches to project cycle management (PCM);
• Approaches and tools for setting and managing discreet project activities, at any stage of PCM;
• Elaboration of skills for applying these models in particular situation/ settings/ environments, by systematic use of appropriate tools;
• Analyses of people's roles and managing people within PCM;
• Analysis of project manager's/ Team leader's role and his/ her functions;
• Analysis of other major roles in the PCM.
прочети още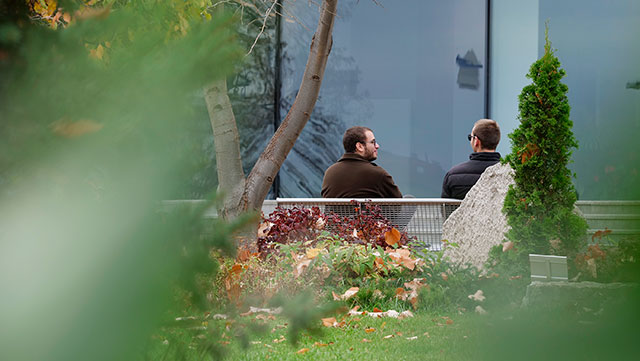 Преподавател(и):
доц. Мария Иванова д-р
доц. Юлиана Хаджичонева д-р

Описание на курса:
Компетенции:

Successful students will:
1) know:
• Concepts and models for PCM;
• Approaches and tools for analyzing and planning projects' activities;
• The main human roles in PCM;
• Instruments for work-breakdown, detailed planning, risks' description and assessment, planning resources and budgets;
• The main requirements towards crucial stakeholders.
2) be able to:
• Apply and use appropriate instruments for environment scanning, gaps assessment, project's product(s) description;
• Analyse and articulate the requirements/ expectations of the main stakeholders;
• Set adequate, appropriate and measurable project aims, in line with organizational targets;
• Describe in systematic manner the scope of the project, the limitations of project scope, appropriate assumptions and pre-conditions;
• Apply systematic analysis of applicable categories of risks, risk assessment, and mitigation/ risk avoidance activities planning;
• Plan and measure needed efforts, durations, timings, resources and competencies, as elements of detailed work-plans and budgets;
• Plan and implement appropriate organisation, communication and reporting systems within project teams;
• To design and present adequate Terms of Reference for a particular project.

Предварителни изисквания:
Students should have knowledge and/ or skills in:
• Managing people and processes.


Форми на провеждане:
Редовен

Учебни форми:
Лекция

Език, на който се води курса:
Английски
Теми, които се разглеждат в курса:
Литература по темите:
• Bazlyankov, L., Project Management, Reader, NBU, 2012 (English version)
• Brown, M. Successful Project Management in a week, IM Foundation, Headway Hoddler and Stoughton, 1994
• Кендал, Б., Управление на човешките ресурси, УНСС, 1995
• Lock, D. The Essentials of Project Management, Gower, 1998
• Project Management Guide, European Commission, Method and Instruments for Project Cycle Management, Office for official publications of the European communities, 1997.
Средства за оценяване:
Additional pre-conditions for forming the final score: The final score is computed by two written exam components – test and written report on specific issue, with the same weight – 50% each.