ELCB102 Увод в комуникациите
Анотация:
The course aims to establish basics skills and knowledge about the broad topic of communication. Through the course students will be introduced to basic theories in communication, will be trained in the language of nonverbal communication, will be trained in media influence theories and how to detect fake news and fight with disinformation and misinformation. In line with new communication environment the communication in social media will be discussed. 

прочети още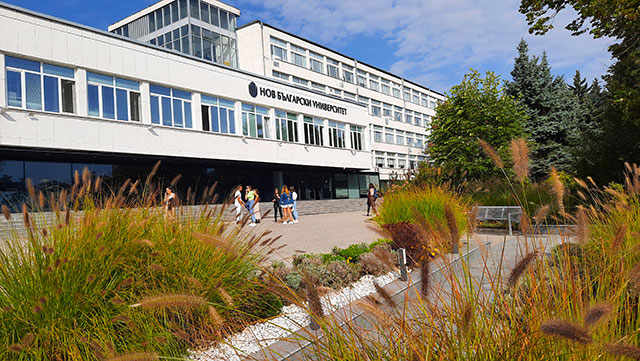 Преподавател(и):
проф. Десислава Бошнакова д-р

Описание на курса:
Компетенции:

Upon completion of the course, students will know:
What is communication and why is so important to master the art of communication
Which are the main theories in communication
How to check news, detect disinformation and misinformation

Upon completion of the course, students will be able to:
Communicate more effectively
understand and use body language in communication
Detect and protect from fake news, disinformation and misinformation
Предварителни изисквания:
- none

Форми на провеждане:
Редовен

Учебни форми:
Лекция

Език, на който се води курса:
Английски
Теми, които се разглеждат в курса:
Definition of communication and the role of communication in today's world
Cases studies of good and bad examples in communication
Theories of communication
Application of theories of communication in today's world
What is news and how events became news
Media and their role in communication
Body language and its role in communication
Communication without words - how to improve our body language skills
Effects of Social Media on Communication Skills
Does social media improve or impede communication?
Misinformation, Disinformation, and Fake News: What's the difference?
How to Sort Fact from Fiction
The role of communication in intrapersonal, interpersonal and group/team interaction
Understanding intercultural communication
The impact of cultural and social discourse on the individual
Литература по темите:
Adler, R. B., Rodman, G. & Du Pre, A. (2016). Understanding Human Communication (13th ed.). New York: Oxford University Press.
Turner, Lynn H., West Richard (2018) An Introduction to Communication, CamBridge: Cambridge University Press.
Jandt, Fred E., An Introduction to Intercultural Communication: Identities in a Global Community, New York: SAGE Publications (10th ed.)