Anthropology
Short presentation of the programme:
The program provides systematic training in the field of sociocultural anthropology. What is culture? What are the differences and similarities between cultures across the globe? How are societies organized and how does their organization change in the course of time? What are the relations between individuals and institutions? How do we perceive the role of kinship, religion, politics, etc. in our lives? The anthropology program addresses these and other related issues with up-to-date methods of interactive teaching. In the first two years, the lecture courses provide basic knowledge on culture and society, on anthropology's leading methods, major subfields, as well as relations with other social sciences (sociology, psychology, history, linguistics, visual art and others). The third and the fourth years of training cover specialized courses from the fields of political, economic, visual, applied Anthropology, etc. Most of the courses are practice-oriented. Theoretical competence is combined with fieldwork and other forms of practical training outside the classroom. Teaching is conducted in English. Our lecturers are well-established scholars with significant theoretical contributions and research experience in the field of anthropology and other social sciences.
прочети още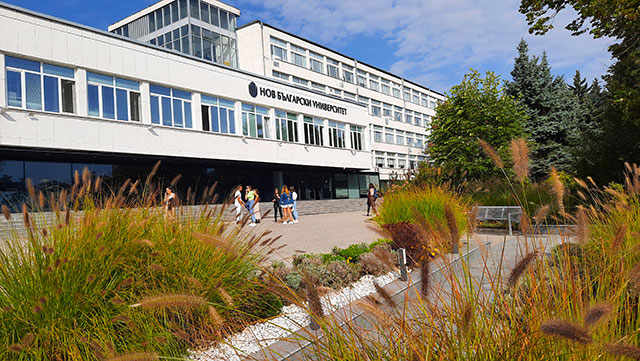 Major and professional qualification:
Major: Anthropology in English
Qualification: Anthropologist

Practical training courses:
Practical training includes short- and long-term fieldwork, participation in ongoing research projects, participation in cross-disciplinary summer schools, internship.
International mobility:
The program provides opportunities for international student mobility in universities in France, Greece, Switzerland, Turkey, the Czech Republic and Romania.
Graduate Student Competencies:
At the end of the education process the students will acquire
• Knowledge of major concepts, theories and methods in anthropology and the social sciences; basic knowledge of social structures and comparative perspective of cultures and societies; anthropological skills and competences that can be applied in practice
• The skills to conduct fieldwork, to organize and manage research and applied projects, applying anthropological knowledge in various spheres such as culture, local and central administration, industry, advertising, tourism, education, science.
Graduation:
Graduation from the program takes place on the basis of a public defense of a Bachelor thesis or a State exam, following the accumulation of the required number of credits. The terms and conditions for the graduation procedures are according with the Standard for the graduation of the Bachelor and Master degrees at NBU.
Occupation and possible positions:
Graduates of the program have followed careers in local and central administrations, NGOs, media, museums, corporations, marketing and IT companies, schools and universities.
Department :
Anthropology