Psychology
Short presentation of the programme:
In Year 1 and Year 2 of the program students are offered general education courses, introductory courses (in general psychology, cognitive science, personality psychology, social psychology, clinical psychology, etc.), and practical courses (research methods in psychology, statistics in behavioral research, communication skills and academic writing in English). In Year 3 and Year 4, students choose among several advanced courses in methodology of psychological research, and form a concentration either in cognitive science or in clinical psychology. The program is in compliance with the rules of EuroPsy (the requirements of the European Federation of Psychological Associations for professional training of psychologists).
прочети още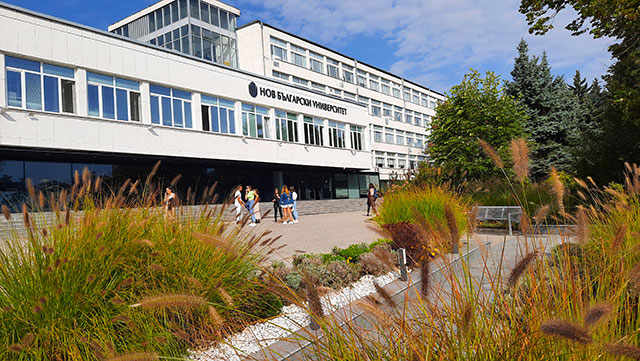 Major and professional qualification:
Major: Pychology
Qualification: psychologist

Practical training courses:
Practical training includes research under supervision in the university laboratories (Neuroscience Laboratory, Experimental Psychology Laboratory, Usability Research Laboratory, Cognitive Development Laboratory, and Cognitive Robotics Laboratory), participation in the Annual International Summer School in Cognitive Science, as well as internships in clinics, schools, kindergartens, and companies.
International mobility:
The program provides opportunities for student exchange with universities in Austria, Germany, Hungary, Italy, the Netherlands, Poland, Slovenia.
Graduate Student Competencies:
- Knowledge in the main areas of contemporary psychology and of the basic methods of the study of human cognition, individual and group behavior, and interpersonal relations;
- Practical skills in planning and conducting empirical research, analysis of data, using different tools for psychological diagnostics, providing psychological service in various areas of social practice.
Graduation:
Graduation from the program is based on a public defence of a Bachelor thesis, or a State exam, following the accumulation of the required number of course credit units.
Occupation and possible positions:
The program graduates may continue their psychological education to obtain a MA degree, or may pursue careers in psychological counseling in industry, schools, clinics, social services, etc.
Department :
Cognitive science and Psychology