PSYE319 Clinical Psychology - Part I
Анотация:
This course offers an introduction to clinical psychology. The students can familiarize themselves with the subject of clinical psychology, its specific features within the fields of psychology and mental health, its scientific foundations and with the profession of a clinical psychologist.
прочети още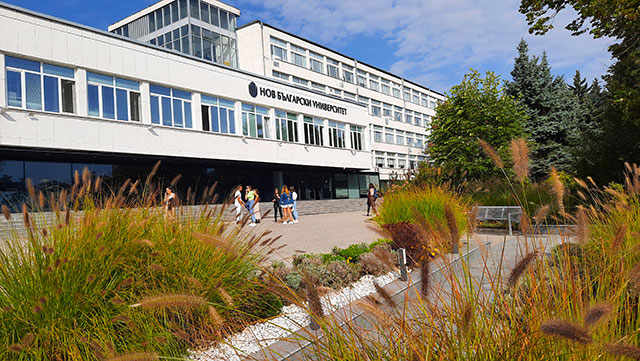 Преподавател(и):
доц. Никола Атанасов д-р
гл. ас. Светослав Савов д-р

Описание на курса:
Компетенции:

Students who complete this course:
1) will know:
• The subject of clinical psychology, its relationships to neighbouring disciplines, the history of clinical psychology, the basic theoretical models of psychological disfunctioning, the basics of psychodiagnostics and clinical testing, the clinical interview, the intervention methods of clinical psychology and the professional requirements.
2) will be able to:
• Critically evaluate and differentiate the main theoretical approaches in mental health assessment and interventions.
Предварителни изисквания:


Форми на провеждане:
Редовен

Учебни форми:
Лекция

Език, на който се води курса:
Български
Теми, които се разглеждат в курса:
Clinical psychology: concept and subject.
Clinical psychology: sub-specialties and neighborliness disciplines
History of Clinical psychology
What is a mental dysfunction? Mental health, mental illness and emotional disturbance. Psychiatric models of mental illness
The concept of norm in psychology. Statistical and clinical norms. Models of mental dysfunction in psychology
Major theoretical models: psychodynamics
Test
Major theoretical models: behaviorism and cognitive psychology
Major theoretical models: humanistic psychology
Major theoretical models: Systemic models
Research models: epidemiological models, case study, correlation
Research models: experimental and mixed design models. Treatment outcome research
Student presentations
Student presentations
Литература по темите:
• American Psychiatric Association (2013). Diagnostic and Statistical Manual of Mental Health Disorders (5th ed). Washington DC: APA
• Carlstedt, R. (Ed.) (2010). Handbook of integrative clinical psychology, psychiatry, and behavioral medicine: perspectives, practices, and research. New York: Springer Publishing Company
• Getzfeld, A. R. (2006). Essentials of abnormal psychology. New Jersey: John Wiley & Sons
• Levy, R. A.; Ablon, J. S. & Kachele, H. (Eds.) (2012). Psychodynamic Psychotherapy Research: Evidence-Based Practice and Practice-Based Evidence. New York: Humana Press
• Plante Th. G. (2005). Contemporary Clinical Psychology. Hobokan, NJ: John Wiley & Sons.
• Strack, S. (Ed.) (2005). Handbook of personology and psychopathology. New Jersey: John Wiley & Sons, Inc
• Trull, T. (2005). Clinical Psychology, 7th ed., Belmont, CA: Wadsworth
• World Health Organization (WHO) (2010). International Statistical Classification of Diseases and Related Health Problems (ICD), 10th revision