COMM835 Интегриран подход и планиране на кампании в новите медии
Анотация: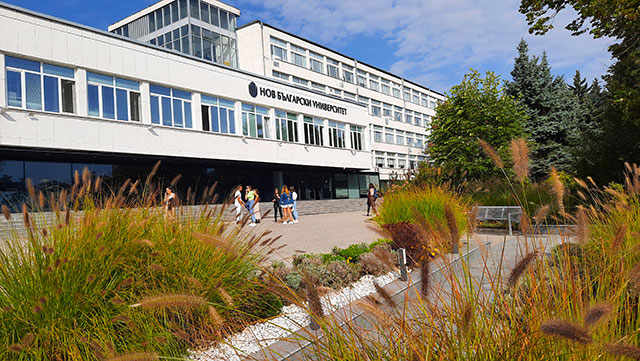 Преподавател(и):
Пламен Павлов д-р

Описание на курса:
Компетенции:

After completing successfully this course the students will:
1) know:
- To plan a campaign on a multy platform basis
2) are capable of:
- Offering a solution and create a modern campaign in the field of the new media using the integrated approach

Предварителни изисквания:


Форми на провеждане:
Редовен

Учебни форми:
Лекция

Език, на който се води курса:
Английски
Теми, които се разглеждат в курса:
1 Integrated approach differentials Lection 2
2 Planning phases - pre Lection 2
3 Planning phases - during Lection 2
4 Planning phases - after Lection 2
5 Access planning Lection 2
6 Situation analysis Seminar 2
7 Organization analysis Lection 2
8 Public analysis Seminar 2
9 Goals and objectives Lection 2
10 Actions and Follow ups Lection 2
11 Using communication tactics Lection 2
12 Implementing the strategic plan Seminar 2
13 Evaluating the strategic plan Lection 2
14 Non-formal ways of analysis Lection 2
15 Good practice Discussion 2
Литература по темите:
1. Ronald D. Smith, APR, Strategic Planning for Public Relations, © 2005 by Lawrence Erlbaum Associates, Inc., Mahwah, New Jersey
2. Erica Weintraub Austin, Bruce E. Pinkleton, Strategic Public Relations Management Planning and Managing Effective Communication Programs, 2006 by Lawrence Erlbaum Associates, Inc., Mahwah, New Jersey
3. Susan Sweeney , 101 Ways to Promote Your Web Site Filled with Proven Internet Marketing Tips Tools Techniques and Resources to Increase Your Web Site Traffic, © 2005 by Maximum Press.
4. Susan Sweeney, Andy MacLellan, Ed Dorey, 3G Marketing on the Internet Seventh Edition Third Generation Internet Marketing Strategies for Online Success © 2006 by Maximum Press.
5. Rick Mathieson, Branding Unbound The Future Of Advertising, Sales, And The Brand Experience In The Wireless Age, © 2005 Rick Mathieson.
6. Deirdre Breakenridge, Cyberbranding Brand Building in the Digital Economy, © 2001 Prentice Hall PTR
7. Leland Harden and Bob Heyman, Digital Engagement Internet Marketing That Captures Customers and Builds Intense Brand Loyalty © 2009 Leland Harden and Bob Heyman.
8. Michael Ansorge,Mohamed Najim, Intelligent Integrated Media Communication Techniques, ©2003 Kluwer Academic Publishers
9. Wendy Hui Kyong Chun & Thomas KeenanNew Media, Old Media A History and Theory Reader, © 2006 by Taylor & Francis Group, LLC
10. Randolph Hock, The Extreme Searchers Internet Handbook - A Guide for the Serious Searcher, © 2004 by Randolph E. Hock
11. Dave Sutton and Tom Klein, Wiley - Enterprise Marketing Management - The New Science Of Marketing - © 2003 bynJohn Wiley & Sons, Inc., Hoboken, New Jersey
Средства за оценяване:
WRITTEN ASINGMENT, PRACTICAL ASSIGNMENT, ORAL EXAM