Business Studies
Short presentation of the programme:
Management is both science and art. This subject can be taught but it is also self-taught. The BA in Business Studies (Management) has been planned to familiarise the students with this philosophy. The central belief is that management is at the heart of all activities in business. In a sense it is identical to business. That is why the course covers the most important areas of today's business's world including:
Management theory and practice, Starting from introductory theories of basic organization and decision making through to the most modern and complex methods of operational change and innovative forms of business, such as "virtual business".
Computer science has a decisive effect on the management of contemporary businesses, and is taught at all levels as applied informatics.
No business can function without accounting and financial management. Within this framework, the programme teaches the importance of evaluating accounting tables and documents for the preparation of a business to ensure its survival and triumph in the future, achieving real and controlled profits.
Also of great importance is the human factor, without which no actual operation can be conducted.
The programme also includes marketing, which aims at real communication with the environment both inside and outside the corporation. Marketing and Management are of equal importance in achieving corporation goals.
The programme is completed with some complementary subjects such as the European business environment, business strategy, entrepreneurship and small businesses and banking.
прочети още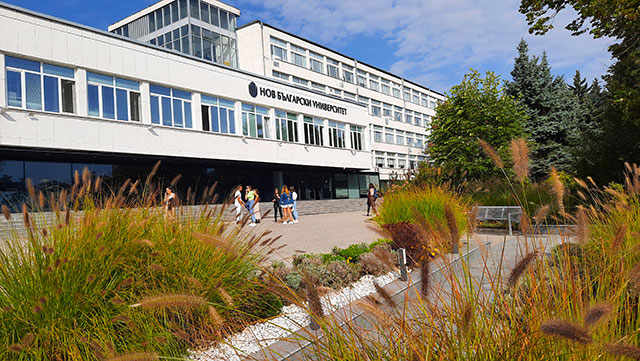 Admission:
Holders of High School Leaving Certificate with good performance.
Holders of the International Baccalaureate (IB) Diploma or six IB Subject Certificates (including at least three at the higher level) with a minimum total of 26 points, or A Levels obtained locally, will be considered for admission to Bachelor Degree courses.
Good knowledge of English proven by: TOEFL: paper based 550 / Internet based 79-80 or IELTS: 6,0 or CAE (A or B) or equivalent qualifications.
Candidates that have completed their high school studies through the medium of English Language are not required to hold an English language qualification.
APPLICATION REQUIREMENTS
· A completed and submitted paper (not on-line) application form. You can download and print an application form from our website www.citycollege.sheffield.eu or request a copy from the Admissions Office or the representative office in your country.
· 8 Photographs (passport-size). 4 of which for NBU.
· Certified Photocopy of High-School Leaving Certificate and detailed academic records (transcripts of performance) from the last three years.
Candidates, who have not graduated from high school at the time of the submission of their application form, can submit only available transcripts. If your institution provides a high-school leaving certificate and transcripts in a language other than English, we require that you submit certified photocopies of the originals, as well as translated copies, which must be provided by the institution itself or a certified translator/ translating service.
· Certified Photocopy of English Language qualification(s)
Candidates who have not acquired an English language qualification at the time of the submission of their application form are required to submit it at the commencement of the course.
· TOP test (requirement for NBU)