Anthropology
Short presentation of the programme:
The program provides systematic training in the field of sociocultural anthropology. What is culture? What are the differences and similarities between cultures across the globe? How are societies organized and how does their organization change in the course of time? What are the relations between individuals and institutions? How do we perceive the role of kinship, religion, politics, etc. in our lives? The anthropology program addresses these and other related issues with up-to-date methods of interactive teaching. In the first two years, the lecture courses provide basic knowledge on culture and society, on anthropology's leading methods, major subfields, as well as relations with other social sciences (sociology, psychology, history, linguistics, visual art and others). The third and the fourth years of training cover specialized courses from the fields of political, economic, visual, applied Anthropology, etc. Most of the courses are practice-oriented. Theoretical competence is combined with fieldwork and other forms of practical training outside the classroom. Teaching is conducted in English. Our lecturers are well-established scholars with significant theoretical contributions and research experience in the field of anthropology and other social sciences.
прочети още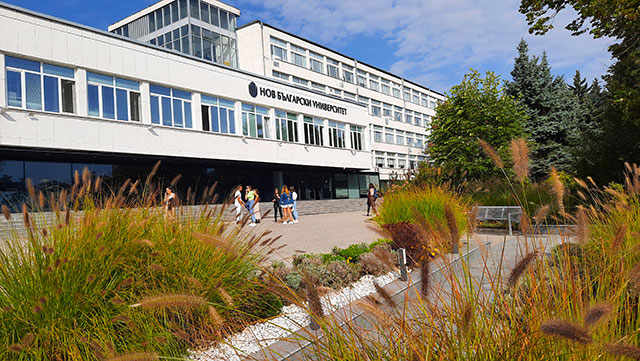 Admission:
В програмата могат да кандидатстват:
- завършилите средно образование - с полагане на кандидатстудентски изпит под формата на тест за общообразователна подготовка (ТОП) и представяне на диплома за завършено средно образование;
- завършилите друго висше образование, с диплома за съответната образователна степен и акредитиране на полученото обучение по регламентираната процедура на НБУ. Кандидатите не се явяват на ТОП.
Състезателният бал за класиране на кандидат-студентите се изчислява в точки, като максималният е 1000 точки. При формиране на бала участват следните компоненти:
- 70 % - ТОП;
- 30 % - средна аритметична оценка от матурите или средна аритметична оценка от зрелостните изпити в дипломата за средно образование.