CITB756 Лабораторни занятия по мрежова сигурност
Анотация:
" to expand the practical knowledge about basic security threats and standard security measures
" to elaborate on the basic protection of variety of IT scenarios: infrastructure, networked and non-networked systems, data transmission systems, classical telecommunications systems
" to give basic information about the formal documents concerning the corporate IT security
" to emphasize on the security in the Internet
" to give some practical information of electronic signatures and establishment of PKI
прочети още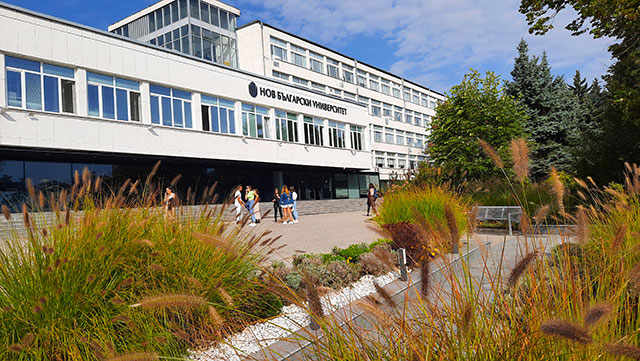 Преподавател(и):
Иво Вачков

Описание на курса:
Компетенции:

Students successfully finished this course will:
1) know:
" the specific security measures to be taken in some basic application areas
" will get a practical experience with electronic signatures
2) be able to:
" define the security requirements for a specific IT environment
" develop documents concerning the corporate IT security: security policy, security handbook, etc.

Предварителни изисквания:
" shall have basic knowledge on computer technologies including local area and wide area networking
" shall attend the parallel course "IT Security"


Форми на провеждане:
Редовен

Учебни форми:
Лекция

Език, на който се води курса:
Български
Теми, които се разглеждат в курса:
1. Basic Protection of Generic IT Components
o Infrastructure
o Non-Networked Systems
o Networked Systems
o Data Transmission Systems
o Telecommunications
o Other IT Components
2. Threats analysis
o Force Majeure
o Organisational Shortcomings
o Human Error
o Technical Failure
o Deliberate Acts
3. Standard security measures (safeguards)
o Infrastructural safeguards
o Organisational safeguards
o Personnel safeguards
o Safeguards relating to hardware and software
o Communications safeguards
o Contingency planning safeguards
4. Development of a model:
o of an information security policy,
o set of terms of reference for IT Security Officers,
o of user rules for electronic communications services,
o of a contract for the disposal of data media,
o of an office agreement regarding e-mail and the Internet, and
o record sheets when gathering information relevant to IT baseline protection.
5. Some practical aspects of electronic signatures and PKI
Литература по темите:
The Craft of System Security, Sean Smith (Author), John Marchesini (Author)
Computer Security, Third Edition, William Stallings
Network Security Bible, Eric Cole
Средства за оценяване:
RUNNING CONTROL: TERM EXAMS:
TESTS ...………. % WRITTEN EXAM ……...… %
PARTICIPATION IN SEMINARS …… 100 % ORAL EXAM ……...… %
COURSE WORK/PROJECT .………... % EXAM ON PRACTICE ……...… %
ESSAY ...........… %
STUDY .………... %
CASUS ………..... %
OTHERS: ..………... %