SDEB008 Онлайн маркетинг за услуги (Online Marketing in Service)
Анотация:
Internet marketing is not an area saved only for fast-moving consumer goods nor fancy fashion goods and accessories that needs as much publicity as possible, therefore the course aims to help student to make an observation on the whole range of options that it provides, especially in service industry. Building correct and fast feedback connection and appropriate customer experience in service is the key of success for both physical products and services in digital ere customers and companies live in. Content is the key word in online marketing practice but in the same time in requires more explanation and preliminary training for further execution. The general goal is to transfer producer's expertise and the benefits of its service/s via digital channels in the best way to maintain useful connection with customers in different markets and with different needs.
прочети още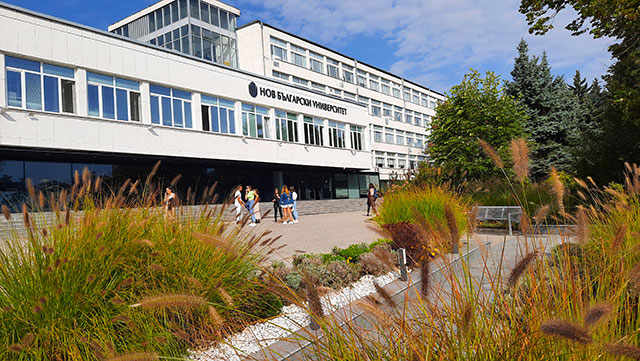 Преподавател(и):
гл. ас. Полина Михова д-р
доц. Георги Петров д-р
Людмил Дуриданов д-р

Описание на курса:
Компетенции:

Successfully graduated students:
1) know:
? What is marketing and its role in service industries
? How marketing works in online environment
? What content is in terms of marketing and how it serves for services
? How to create content
2) can:
? Design content strategies for services
? How to create consumer experience for services

Предварителни изисквания:
Students have to bring along the following skills:
? Working English
? Elementary computer skills


Форми на провеждане:
Редовен

Учебни форми:
Лекция

Език, на който се води курса:
Английски
Теми, които се разглеждат в курса:
1. Introduction to marketing Lecture
2. Online approach in marketing Lecture
3. Online communications Lecture
4. Content as communication tool Discussion
5. Content marketing in service Lecture
6. Content marketing and customer service 1 Lecture
7. Content marketing and customer service 2 Discussion
8. Online communication ecosystem Working in groups
9. Social service as a customer service Lecture
10. Digital consumer experience Discussion
11. Forms and practice of experience Working in groups
12. Experience as added value for services Lecture
13. Content creation and online experience management 1 Lecture
14. Content creation and online experience management 2 Discussion
15. Case studies Discussion
Литература по темите:
? Elley, Brandon & Tilley, Shayne, 2009, Online Marketing Inside Out, Collingwood, Australia & SitePoint Pty, Ltd.
? Hoffman, Douglas & Bateson, John, 2011, Service Marketing. Concepts, Strategies and Cases. 4th edition, South-Western CENGAGE Learning.
? King, David Lee, 2008, Designing Digital Experience. How to Use Experience Design Tools and Techniques to Build Websites Consumers Love, Medford, New Jersey: Information Today, Inc.
? Lieb, Rebecca, 2012, Content Marketing. Think like a Publisher – How to Use Content to Market Online and in Social Media, Indianapolis: Que Publishing.
? Solis, Brian, 2013, What is The Future of Business, Haboken, New Jerse: John Wiley & Sons, Inc.
Средства за оценяване:
35% - test
35% - assignment
30% - practical project