проф. Георги Дюлгеров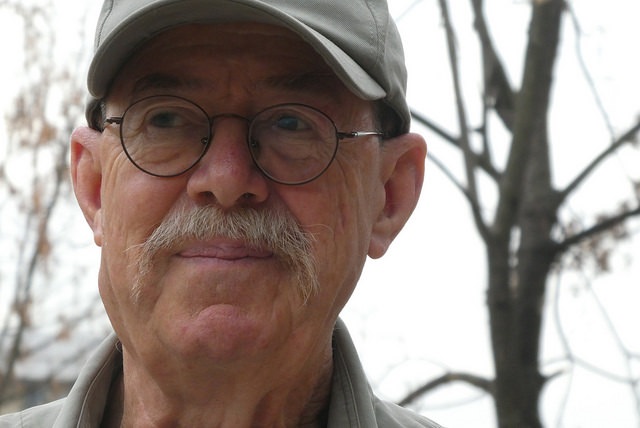 Академична длъжност:
професор
Департамент:
Кино, реклама и шоубизнес
Професионална автобиография:
GEORGI DJULGEROV was born in 1943 in Bourgas, Bulgaria. Djulgerov graduated in film and TV directing from the Cinema Institute (VGIK) in Moscow in 1970. Djulgerov's diploma work "The Cooper", produced by Moscow Cinema Institute at the Armenia Film Studio, won a prize at 1970 Oberhausen Film Festival. His first film "The Examine" was made at Boyana Film Studious, Sofia, Bulgaria, and was awarded at Locarno International Film Festival in 1972, at Mannheim and at the National Bulgarian Film Festival.
Djulgerov directed more than ten feature films, one TV serial, two full-length documentary films, two TV dramas; most of his films are based on his original scripts; all of them were shown at various film festivals and film weeks: Frankfurt am Mein, Mannheim, Germany (Mannheim – Heidelberg international film festival, Berlin International Film Festival, Rotterdam International Film Festival, London, San Francisco International Film Festival, Los Angeles, Moscow, Kiev, Riga, Warsaw, Bratislava, Belgrade, Avelino, La Rochelle, France(La Rochelle International Film Festival), Palermo, Genova, Montreal (Montreal World Film Festival), Fudgisava, Paris, Cannes Film Festival (the film "The Camp" took participation in Quinzaine des realisateurs, CANNES 1990). Many of those films were awarded; the highest prize was SILVER BEAR for best directing at Berlin Film Festival (1978) for the film "Advantage".
His previous film "The Black Swallow" won the prize for the best directing at the 23-rd National Film Festival, Varna` 96 and Grand Prix at International Film Festival "Golden Eagle in Georgia, 1997. It was an opening film at Mannheim – Heidelberg international film festival, October 1997. In 1999 the same film was awarded with the Prize of Youth Jury at 15 International Love film festival in Mons, Belgium (LE PRIX DU JURI JEUNE, 15 Festival International du FILM D'AMOUR de MONS, BELGIQUE). The film was distributed and released in France (Paris) and Belgium.
Djulgerov is professor in film and TV directing at the Academy for Dramatic and Film Art in Sofia, Bulgaria and Deputy Chairman of the Board of Directors of BOYANA FILM STUDIOUS.
He was a member of jury of International Film Festivals in Berlin, 95 and Moscow, 97.
He is a member of European Film Academy.
At the New Montreal Film Fest (www.montrealfilmfest.com) Georgi Djulgerov's film "Lady Zee" received the Audience Award - Toyota Canada for best film. "Lady Zee" won The Best Film Award at Sarajevo Film Festival (www.sff.ba) At the same festival in Sarajevo "Lady Zee" won also the C.I.C.A.E. Award by the International Confederation of European Art Cinemas. "Lady Zee" also won the Grand Prix "Golden Aphrodite" and the FIPRESCI Award at the XIII International Film Festival "Love is Folly" in Varna town, Bulgaria.
At Sofia International Film Festival
2006 Lady Zee"
• Won, FIPRESCI Prize
Georgi Djulgerov
• Won, Best Bulgarian Feature Film
Georgi Djulgerov (director), Radoslav Spassov (cinematographer)
At Trieste Film Festival
2006 "Lady Zee"
• Won, CEI Award
Georgi Djulgerov
• For portraying contemporary life in Bulgaria, at the same time realistically and poetically.
LIST OF FILMS:
1970 - "THE COOPER" - VGIK, MOSKAU
1971 - "THE EXAM" - STUDIO "BOYANA", SOFIA
1973 - "... AND THE DAY CAME" - STUDIO "BOYANA", SOFIA
1974 - " THE WARDROBE" - BULGARIAN TV
1977 - " ADVANTAGE" - STUDIO "BOYANA", SOFIA
1978 - "SWAP" - STUDIO "BOYANA", SOFIA
1981 - "MEASURE ACCORDING TO MEASURE" - STUDIO
"BOYANA", SOFIA; THREE PARTS AND TV VERSION IN SEVEN PARTS
1985 - "ABOUT NESHKA ROBEVA AND HER GIRLS" - STUDIO
"BOYANA", SOFIA; FULL LENGTH DOCUMEHTARY, TWO PARTS
1988 - "ACADAMUS" - STUDIO "BOYANA", SOFIA
1990 - " THE CAMP" - STUDIO "BOYANA", SOFIA
1997 - "THE BLACK SWALLOW" - "PADIVISION", BULGARIA,
"47 PARALLELE", FRANCE, "GLOBE FILM", HUNGARIA
1999 – "HOURGLASS" – BULGARIAN NATIONAL TELEVISION, FILM
2003 - Pametnik (documentary short)
2004 - Hubava si, mila moya
2005 - Lady Zee
2006 - Suitcase (documentary short)
2007 - Politics Mate - Before and After, The: Third Film from Recollections about Sea Fishing (documentary short)
Three Things: Last Film of the Recollections of Sea Fishing (documentary short)
The Vineyard: Second film from Recollections of Sea Fishing (documentary short)
Salt in the Ass, Thorn in the Heel: First Film from Recollections of Sea Fishing (documentary short)
2009 - The Goat
2014 - Buffer zone
Публикации:
"Биография на моите филми" - книга
Курсове от текущия семестър: