PSYE103 Комуникационни умения и академично писане на английски език - I част
Анотация:
Writing an academic paper and giving a presentation in class are crucial skills for students because they prepare them for their professional activity, as well as for their degree courses in English. Your tutors will assess your critical thinking and your clear presentation – orally and in writing. In this course we will practise skills such as addressing the question, planning a logical structure, developing an argument, effective persuasion and using visual aids, as well as writing drafts and improving your paper or presentation. Writing is rewriting: during revision, you check your paper for clarity and coherence and refine your argument.
This course is intended for students who are not native speakers of English, so we will also practise style and accuracy in writing and exercise voice, pronunciation and body language in oral presentations.
прочети още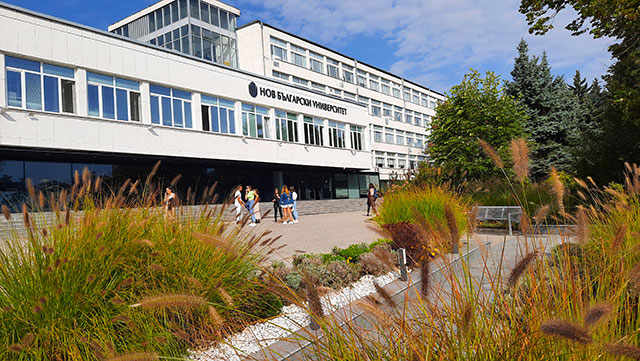 Преподавател(и):
доц. Елена Андонова д-р
гл. ас. Невена Димова д-р

Описание на курса:
Компетенции:

Успешно завършилите курса студенти:
1) знаят: how to read, communicate and write in academic English.
2) могат: use appropriate academic English, identify key issues, create arguments that answer the question and give clear presentations.

Предварителни изисквания:
Intermediate level of English

Форми на провеждане:
Редовен

Учебни форми:
Лекция

Език, на който се води курса:
Английски
Теми, които се разглеждат в курса:
1 Understanding the assignment and answering the question
2 Research: reading, identifying key points, paraphrasing and using sources
3 Plagiarism, quotations and reference
4 Planning a paper: outline and organization
5 Critical writing: analysis, evaluation and stating your personal opinion
6 Argumentative writing: building and sustaining an argument
7 Developing paragraphs: connecting ideas, writing topic sentences, support sentences and concluding sentences
8 Academic style: using articles, active voice and prepositions; be precise and concise
9 Improving your writing: editing and rewriting; working with feedback
10 Discussion skills: practising questions, answers and making your point
11 Effective oral presentations: preparing your talk & practising pronunciation, vocal presence and appropriate body language
12 Effective oral presentations 1) Organizing your talk
13 Effective presentations 2) Delivering your talk
14 Effective presentations 3) Supporting your talk with visuals
15 Improving discussion skills: practising debate
Литература по темите:
Основна
Bailey, Stephen (2003) Academic Writing. A Handbook for International Students. Routledge:
London (3rd edition, 2011).
Barker, Alan (2000). Improve your Communication Skills. Kogan Page: London (revised 2nd
edition, 2012).
Deane, Mary (2010). Academic Research, Writing & Referencing. Pearson/Longman: Harford.
Gillett, Andy, Hammond, Angela & Martala, Mary (2009). Successful Academic Writing.
Pearson/Longman: Harford.
Godwin, Janet (2009). Planning Your Essay. Palgrave/Macmillan: Reading
Graff, G.& Birkensen, C. (2010) They say / I say: the moves that matter in academic writing. New York:Norton
Greetham, Brian (2001). How to Write Better Essays. Palgrave/Macmillan (2nd edition, 2008).
Moore, Julie (2007). Common Mistakes at IELTS Advanced … and how to avoid them. Cambridge
University Press: Cambridge.
Van Emden, Joan & Becker, Lucinda (2004). Presentation Skills for Students. Palgrave/Macmillan:
Reading (2nd edition, 2010).
Warburton, Nigel (2006). The Basics of Essay Writing. Routledge: London (reprint, 2007).
Допълнителна
Muntner, Mary & Russell, Lynn (2002). Guide to Presentations. Pearson Prentice Hall: Upper
Saddle River, NJ (2nd edition, 2008).
Skern, Tim (2009). Writing Scientific English. A Workbook. Facultas: Wien.
Turabian, Kate (2007). A Manual for Writers of Research Papers, Theses, and Dissertations.
University of Chicago Press: Chicago (7th edition, 2007).
Средства за оценяване:
ПРОЦЕНТНО УЧАСТИЕ НА ФОРМИ ЗА ОЦЕНЯВАНЕ ПРИ ФОРМИРАНЕ НА КРАЙНА ОЦЕНКА
ФОРМИ НА ОЦЕНЯВАНЕ ТЕКУЩ КОНТРОЛ КОМБИНИРАНО ОЦЕНЯВАНЕ ФИНАЛЕН ИЗПИТ
ТЕСТ х х
ПИСМЕНИ ЗАДАЧИ 2
ПРАКТИЧЕСКА ЗАДАЧА 4
ПОРТФОЛИО
УСТЕН ИЗПИТ